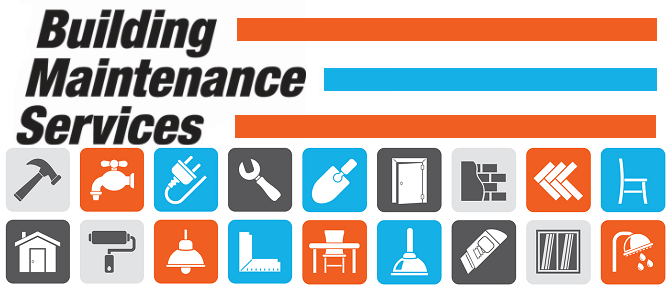 In order to ensure that the maintenance process is quickly and accurately, the housing maintenance service provider needs to follow a standard process consisting of 5 specific steps as follows:
Catalog of machinery and equipment of buildings to maintain
List all machines, building equipment is in use and should be maintained. The head of the building's engineering department will be responsible for reviewing directly and listing the number and type of specific machines. In case of new machinery and equipment, the maintenance department needs to update right into the system.
Building Status Survey
Considering each feature, the power of the instrument is used to determine how often maintenance and maintenance of machinery is suitable.
Building Maintenance Plan
Based on the condition of the equipment, the frequency of maintenance of each equipment that the Unit provides the maintenance of the apartment will plan the specific maintenance and process the investor unit to be approved.
Preparing maintenance and maintaining the building
Propose the equipment and supplies necessary for the maintenance and conduct of the purchase planned to be approved by the investor, ensuring proper execution of the planned and the committed schedule.
Perform maintenance, maintenance of buildings
In accordance with the plan given, the OSEC company will conduct maintenance, maintenance of technical systems, minimize the impact on the operation of the building.
Currently, not all buildings are available to a team of maintenance, professional service, well-trained, strong professional. In addition, there are many units that offer this service but largely by private self-establishment, poor professional level, non-uniform, not to be trained so in the process of processing customers ' requests have many restrictions on both quality of service and professionalism , Prestige. The delayed progress, repair equipment, poor replacement of quality, non-professional service attitude is also easy to encounter if the business rents these private units.
Technical system in building maintenance
As OSEC has shared to you the maintenance of the building engineering system is the inspection, maintenance and repair of all machinery and equipment active inside the building, namely:
● General power system and distribution cabinets
● Generators system.
● BMS Building Management system, iBMS.
● Air conditioning and ventilation system.
● Elevator system.
● Public Radio system
● Fire Alarm system, including Fire Alarm and Fight Fighting.
● Water supply and drainage system.
● Waste water treatment system.
● Security systems, surveillance camera systems,…
● Information technology infrastructure, the server room,…
All maintenance activities of the above systems must be carried out in full the steps that OSEC has shared to you in the upper part of the article to ensure the efficiency and quality of the best maintenance operation.